Welcome to the Wadena SDA Church in Wadena, MN. We are a Christian community and would love to have you join our family. To learn more about what we believe you can visit our About Us page. Please join us for Bible study, worship, and prayer.
Wadena SDA Church
Join Us This Saturday
Service times:
Sabbath School: 09:30 a.m.
Worship Service: 10:50 a.m.
---
---
NAD Children's Ministries VBS
Yeehaw! Knee slappin' good news!  It's here!  Advertising you can use for your local church leaders!  all they need to do is register to receive the webinar link. Let's make this the best year for VBS!  Advertise on all your social media sites often!  Produce your own social media advertising for Cactusville and send a copy to us so we can post it also.  Yee Haw!   …. Need a laugh?  What do you call a take-out low-calorie meal for a cowboy or cowgirl?  Ready?  A Saddle Light Dish!
---
Minnesota Conference
Gift Planning & Trust Services
Were you aware that the Minnesota Conference, in cooperation with our attorneys, provides assistance with estate plans such as Wills, Living Trusts, Powers of Attorney, and Advance Healthcare Directives?
Establishing a plan can help you and your family have peace of mind for the future and ensure that your wishes regarding your property, your healthcare, and the care of your minor children will be followed in the event of your death.
If you make a bequest to the Minnesota Conference that meets our giving policy, we won't charge you any up-front legal fees, so it costs you nothing during your lifetime. Alternatively, if you have a will or trust established by your own attorney and you make a bequest to the Minnesota Conference that meets our giving policy, we will even cover part of the cost. To find out more about how you can take advantage of these important services, please contact the Gift Planning & Trust Services Department at (763) 424-8923 or email msims@mnsda.com. You can also find a lot of great information and resources on our website at www.mnsdagift.org.
We think of some emotions as good and others as bad. But God made every part of us, and no matter how we are feeling, we can turn to Him. We invite all children to join us for our very first Children's Week of Prayer virtually on May 10-15th at 6:00 pm as we learn to love God from the inside out. Here's what to expect: Children singing, Children preaching, Children Praying, Children loving Jesus. If your child/ren would like to participate in this event, email Pastor Darnisha Thomas, Children's Ministries Director at darnisha.thomas@mnsda.com. 
Messiah's Mansion
Countryside Christian Center SDA Church, near St. Cloud, will be host to Messiah's Mansion this summer.  The life-size sanctuary will be coming in August, dates for tours are August 14-22, 2021. For more information or to schedule a tour, please call Dave Parker at 218-639-3549, or email: loggerdave372@gmail.com
---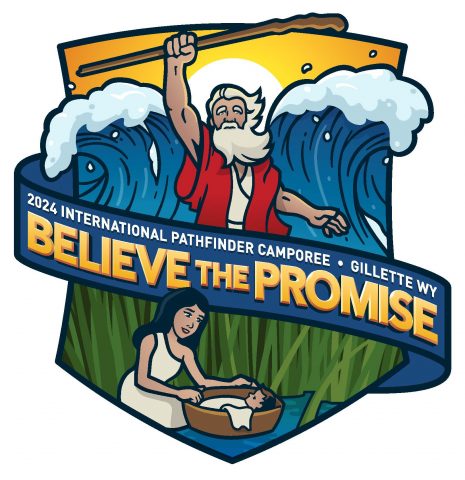 ---
North Star Camp Ministry Openings
Calling Young Adults who are ready to make a difference in campers' lives. Horses, lake activities, and friendships serve as a wonderful backdrop to a job where connect yourself and others with Jesus is the greatest goal. Apply for this adventure at:  
www.northstarcamp.org/employment
---
     Wadena SDA Church Revised Opening Policy 
As of August 8th, 2020, Church will be open with Sabbath School and Church
If you feel sick or are a known carrier of an infectious or contagious disease; or have health concerns that are not satisfied by social distance space and personal mask wearing, please stay home and worship with us remotely.
WSDA maintains a neutral position on facial coverings/masks. Those choosing to wear facial masks will be given (as far as is practical) a 6' personal space; also, unless otherwise invited by the mask wearing individual, communication will be limited to non-touching/verbal.
Waterless hand sanitizer will be provided in conspicuous locations for those perceiving a need for it.
Participation in any church program is voluntary. If any particular function raises a personal health concern, there will be no pressure for you to participate. The expectation is reciprocal. Your personal belief that a particular program may have health consequences is exactly that, personal.
Those who wish to sing and not wear masks may sit up front on both sides of the church. 
Those who wish to wear masks and not sing may sit in the back half on both sides of the church.
We will be ushered out, starting from the back and going straight outside. 
Wearing a "smiley face" sticker means you welcome hugs.
Sabbath School Teachers:
1) Usher the children upstairs as soon as SS in done to sit with their parents.
2) Each teacher is responsible for cleaning their classroom using Clorox wipes & gloves.
3) Close the classroom doors when complete.
4) Adult SS teacher is to wipe the pews, after church, with Clorox wipes and gloves.
Potluck options: outside, at the park only.
Last update 06.12.21 @ 1013 - BT